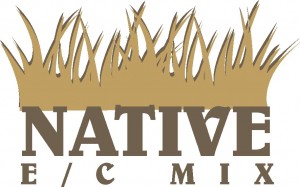 Native E/C is a native erosion control grass mix that is quick to establish, low-growing and has superior root masses for reduced erosion of soils.  It will stay under 24 inches in height and has excellent drought tolerance.  Will work on wet and dry sites, and has some shade tolerance.  This mix should be used with Ecobiotics Plus.
Call for Current Price
Seed Rate
1 lb. per 1000 sq. ft.
Click on logo for full spec sheet.