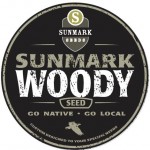 Sunmark Seeds offers wide varieties of Native Woody Seeds. These seed species are generally hand collected by our professional network of botanists, ecologist, foresters, and plant specialists. We can custom collect woody plant seeds for your specific project. All woody plant seeds have known bioregions and most likely will we have multiple bioregion collections of the same species.
Use Control F on your keyboard to search this list for specific Species.
All species names align with the USDA PLANTS Database.
Parentheses indicate former or alternate names.
Botanical Name

Common Name

Application

Abies amabilis
Fir, Pacific Silver

Moist

Moist

Abies concolor
Fir, White
Dry
Dry
Abies grandis
Fir, Grand
Dry
Dry
Abies lasiocarpa
Fir, Sub-Alpine
Dry
Dry
Abies magnifica
Fir, Red California
Dry
Dry
Abies magnifica shastensis
Fir, Red Shasta
Dry
Dry
Abies procera
Fir, Noble

Moist

Moist

Acacia baileyana
Wattle, Cootamundra (Gold Acacia)
Dry
Dry
Acacia cultriformis
Acacia, Knife
Dry
Dry
Acacia cyclops
Wattle, (Western) Coastal
Dry
Dry
Acacia dealbata
Wattle, Silver
Dry
Dry
Acacia decurrens
Wattle, Green (Black)
Dry
Dry
Acacia farnesiana
Acacia, Sweet (West Indian Black Thorn)
Dry
Dry
Acacia longifolia (A. latifolia)
Wattle, Sydney Golden (Longifolia)
Dry
Dry
Acacia melanoxylon
Blackwood (Acacia)
Dry
Dry
Acacia podalyriifolia
Wattle, Pearl (Acacia)
Dry
Dry
Acacia redolens
Bank Catclaw (Prostrate Acacia)
Dry
Dry
Acacia saligna
Wattle, Orange (Goldwreath Acacia)
Dry
Dry
Acacia stenophylla
Dalby Myall (Weeping Foliage)
Dry
Dry
Acacia verticillata
Prickly Moses
Dry
Dry
Acer buergerianum
Maple, Trident
Dry

Moist

Acer circinatum
Maple, Vine

Moist

Moist

Acer glabrum
Maple, Rocky Mountain

Moist

Moist

Acer glabrum douglasaii
Maple, Douglas

Moist

Moist

Acer griseum
Maple, Paperbark

Moist

Moist

Acer macrophyllum
Maple, Bigleaf

Moist

Moist

Acer negundo
Boxelder

Moist

Moist

Acer palmatum
Maple, Japanese Greenleaf

Moist

Moist

Acer palmatum atropurpureum
Maple, Japanese Redleaf

Moist

Moist

Acer rubrum
Maple, Red

Moist

Moist

Acer saccharinum
Maple, Silver

Moist

Moist

Acer saccharum
Maple, Sugar

Moist

Moist

Acer truncatum
Maple, Shantung
Dry
Dry
Albizia julibrissin
Silktree
Dry
Dry
Alnus cordata
Alder, Italian
Dry

Moist

Alnus incana tenuifolia
Alder, Thinleaf

Wet

Wet
Alnus rhombifolia
Alder, White
Wet

Wet

Alnus rubra
Alder, Red

Wet

Wet
Alnus viridis
Alder, Green
Wet

Wet

Alnus viridis sinuata
Alder, Sitka

Wet

Wet
Amelanchier alnifolia
Serviceberry, Saskatoon
Dry
Dry
Amelanchier canadensis
Serviceberry, Canadian

Moist

Wet
Amelanchier ovalis
Snowy Mespilus

Moist

Wet

Amelanchier utahensis
Serviceberry, Utah
Dry
Dry
Arbutus menziesii
Pacific Madrone
Dry
Dry
Arctostaphylos columbiana
Manzanita, Hairy

Moist

Wet

Arctostaphylos patula
Manzanita, Greenleaf

Moist

Moist

Arctostaphylos uva-ursi
Bearberry

Moist

Moist

Arctostaphylos viscida
Manzanita, Sticky Whiteleaf

Moist

Moist

Artemisia cana
Silver Sagebrush,
Dry
Dry
Artemisia frigida
Sagebrush, Prairie (Fringed)
Dry
Dry
Artemisia ludoviciana
Sagebrush, White
Dry
Dry
Artemisia nova
Sagebrush, Black

Moist

Moist

Artemisia suksdorfii
Coast Wormwood

Wet

Wet
Artemisia tridentata
Sagebrush, Big
Dry
Dry
Artemisia tridentata wyomingensis
Sagebrush, Big Wyoming
Dry
Dry
Asimina triloba
Pawpaw

Moist

Moist

Atriplex canescens
Saltbush, Fourwing
Dry
Dry
Atriplex confertifolia
Saltbush, Shadscale
Dry
Dry
Atriplex lentiformis
Saltbush, Big
Dry
Dry
Atriplex lentiformis breweri
Quailbush (Brewer Saltbush)
Dry
Dry
Baccharis pilularis
Coyotebrush
Dry
Dry
Berberis thunbergii (B.t. atropurpurea)
Japanese (Red) Barberry
Dry
Dry
Betula glandulosa
Birch, Resin (Bog)

Moist

Moist

Betula occidentallis
Birch, Water (River)

Moist

Moist

Betula papyrifera
Birch, Paper

Moist

Moist

Betula pendula (alba)
Birch, European White

Moist

Moist

Buxus sempervirens
Common Box(wood)

Moist

Moist

Calocedrus decurrens
Incense Cedar
Dry

Moist

Calycanthus floridus
Eastern Sweetshrub (Sweetshade)

Moist

Moist

Camellia japonica
Camellia

Moist

Moist

Camellia sinensis
Tea

Moist

Moist

Campsis radicans
Trumpet Creeper

Moist

Moist

Carya aquatica
Hickory, Hickory

Wet

Wet

Carya ovata
Hickory, Shagbark

Moist

Moist

Cassia fistula
Golden Shower
Dry
Dry
Cassia grandis
Pink Shower
Dry
Dry
Cassia leptophylla
Gold Medallion Tree
Dry
Dry
Casuarina cunninghamiana
River Sheoak

Moist

Wet
Catalpa speciosa
Northern Catalpa
Dry
Dry
Ceanothus cordulatus
Ceanothus, Whitehorn (Snowbush)

Moist

Moist

Ceanothus integerrimus
Deebrush (Mountain Lilac)
Dry
Dry
Ceanothus sanguineus
Redstem

Moist

Moist

Ceanothus velutinus
Snowbrush (Mountain Balm)
Dry
Dry
Cedrus atlantica
Cedar, Atlas Mountain
Dry
Dry
Cedrus deodara
Cedar, Deodar
Dry
Dry
Cedrus libani
Cedar, Lebanon
Dry
Dry
Celtis australis
Hackberry, European

Moist

Moist

Celtis occidentalis
Hackberry, Common (Western)

Moist

Moist

Celtis sinensis
Hackberry, Chinese

Moist

Moist

Ceratonia siliqua
St. John's Bread (Carob Tree)
Dry
Dry
Cercis chinensis
Redbud, Chinese

Moist

Moist

Cercis canadensis texensis (C. occidentalis)
Redbud, Texas (Western)

Moist

Moist

Cercis siliquastrum
Judas Tree
Dry

Moist

Cercocapus ledifolius
Mountain Mahogany, Curl-Leaf
Dry

Moist

Cercocarpus montanus
Mountain Mahogany, Alderleaf (Birchleaf)
Dry

Moist

Chamaecyparis lawsoniana
Cedar, Port Orford

Moist

Moist

Chionanthus retusus
Fringetree, Chinese

Moist

Moist

Chionanthus virginicus
Fringetree, White

Moist

Moist

Chrysothamnus viscidiflorus
Rabbitbrush, Yellow
Dry
Dry
Cistus incanus (C. villosus)
Hairy Rockrose
Dry
Dry
Clematis columbiana
Clematis, Rock (Blueflower)

Moist

Moist

Clematis hirsutissima
Clematis, Hairy (Sugar Bowl)

Moist

Moist

Clematis ligusticifolia
Clematis, Western White (Cascades)

Moist

Moist

Cornus alternifolia
Dogwood, Alternateleaf (Pagoda)

Moist

Moist

Cornus canadensis
Dogwood, Bunchberry

Moist

Moist

Cornus controversa
Dogwood, Giant

Moist

Moist

Cornus florida
Dogwood, Flowering

Moist

Moist

Cornus kousa chinensis
Dogwood, Chinese
Dry
Dry
Cornus nuttalli
Dogwood, Pacific
Dry
Dry
Cornus racemosa
Dogwood, Gray
Dry
Dry
Cornus sericea (C. stolonifera)
Dogwood, Redosier

Moist

Moist

Corylus cornuta
Beaked Hazelnut

Moist

Moist

Cotinus coggygria
European Smoke Tree
Dry
Dry
Cotoneaster horizontalis
Rockspray Cotoneaster

Moist

Moist

Crataegus chrysocarpa (C. coccinea)
Hawthorne, Red

Moist

Moist

Crataegus douglasii
Hawthorne, Black

Moist

Moist

Crataegus mollis
Hawthorne, Downy
Dry
Dry
Cryptomeria japonica
Cedar, Japanese (Red)

Moist

Moist

Dasiphora fruticosa (Potentilla f.)
Shrubby Cinquefoil

Moist

Moist

Diospyros lotus
Date Plum

Moist

Moist

Diospyros virginiana
Common Persimmon
Dry

Moist

Elaeagnus angustifolia
Olive, Russian
Dry
Dry
Elaeagnus commutata
Silverberry
Dry
Dry
Elaeagnus pungens
Olive, Thorny
Dry
Dry
Elaeagnus umbellata
Olive, Autumn
Dry
Dry
Ephedra viridis
Mormon Tea
Dry
Dry
Ericameria nauseosa (Chrysothamnus n.)
Rabbitbrush, Rubber
Dry
Dry
Eriogonum arborescens
Buckwheat, Santa Cruz Island
Dry
Dry
Eriogonum compositum
Buckwheat, Arrowleaf
Dry
Dry
Eriogonum fasciculatum
Buckwheat, Eastern Mojave (Flattop)

Moist

Moist

Euonymus alatus
Burningbush

Moist

Moist

Frangula purshiana (Rhamnus p.)
Cascara Buckthorn

Moist

Moist

Fraxinus americana
Ash, White
Dry

Moist

Fraxinus anomala
Ash, Singleleaf (Utah)
Dry
Dry
Fraxinus latifolia
Ash, Oregon

Moist

Moist

Fraxinus ornus
Ash, Flowering

Moist

Moist

Fraxinus pennsylvanica
Ash, Green
Dry

Moist

Fraxinus velutina
Ash, Velvet (Arizona)
Dry

Moist

Gardenia jasminoides
Cape Jasmine (Gardenia)

Moist

Moist

Gaultheria shallon
Salal

Moist

Moist

Ginkgo biloba
Maidenhair Tree

Moist

Moist

Gleditsia triacanthos (G.t. inermis)
Honeylocust

Moist

Moist

Glycyrrhiza
Licorice

Moist

Moist

Hamamelis virginiana
American Witchhazel

Moist

Moist

Hesperocyparis arizonica (Cupressus a.)
Cypress, Arizona
Dry
Dry
Hesperocyparis macrocarpa (Cupressus m.)
Cypress, Monterey
Dry

Moist

Holodiscus discolor
Oceanspray

Moist

Moist

Ilex montana
Holly, Mountain

Moist

Moist

Ilex opaca
Holly, American

Moist

Moist

Juglans hindsii
Northern California Walnut

Moist

Moist

Juniperus communis
Juniper, Common
Dry
Dry
Juniperus horizontalis
Juniper, Creeping
Dry
Dry
Juniperus occidentalis
Juniper, Western
Dry
Dry
Juniperus osteosperma
Juniper, Utah
Dry
Dry
Juniperus scopulorum
Juniper, Rocky Mountain
Dry
Dry
Kalmia latifolia
Mountain Laurel

Moist

Moist

Larix occidentalis
Western Larch

Moist

Moist

Larrea tridentata
Creosote Bush
Dry
Dry
Ledum glandulosum
Western Labrador (Trappers) Tea

Moist

Wet
Liquidambar styraciflua
American Sweet Gum

Moist

Moist

Lonicera ciliosa
Honeysuckle, Orange (Trumpet)

Moist

Moist

Lonicera hirsuta
Honeysuckle, Hairy

Moist

Wet

Lonicera involucrata
Honeysuckle, Twinberry

Moist

Wet
Mahonia aquifolium
Barberry, Hollyleaved (Tall Oregon Grape)
Dry
Dry
Mahonia nervosa
Barberry, Cascade

Moist

Moist

Mahonia repens
Barberry, Creeping
Dry
Dry
Malosma laurina (Rhus l.)
Sumac, Laurel

Moist

Moist

Malus baccata
Crab Apple, Siberian

Moist

Moist

Malus fusca (Pyrus f.)
Crab Apple, Oregon (Pacific, Western)

Moist

Moist

Malus pumila
Paradise Apple (Wild Crab Apple)

Moist

Moist

Menziesia ferruginea
Rusty Menziesia (Fool's Huckleberry)

Moist

Moist

Morella californica (Myrica ca.)
Wax Myrtle, California (Pacific)

Moist

Moist

Morella cerifera (Myrica ce.)
Wax Myrtle

Moist

Moist

Myrtus communis
(True) Myrtle
Dry

Moist

Myrtus communis compacta
Dwarf Myrtle
Dry

Moist

Nandina domestica
Sacred Bamboo (Red Berries)

Moist

Moist

Nyssa sylvatica
Blackgum (Tupelo)

Moist

Moist

Oemleria cerasiformis
Indian Plum

Wet

Wet
Olea europaea
(Common) Olive
Dry
Dry
Oplopanax horridus
Devilsclub

Moist

Moist

Opuntia phaeacantha
Tulip (Plains) Pricklypear
Dry
Dry
Paxistima myrsinites (Pachystima m.)
Oregon Boxleaf (Boxwood)

Moist

Moist

Philadelphus lewisii
Lewis' Mock Orange

Moist

Moist

Photinia melanocarpa (Aronia m.)
Black Chokeberry
Dry
Wet
Physocarpus capitatus
Ninebark, Pacific
Wet

Wet

Physocarpus opulifolius
Ninebark, Common

Moist

Moist

Picea engelmannii
Spruce, Engelmann

Moist

Moist

Picea X albertina (P. glauca densata)
Spruce, Western White (Blackhills)

Moist

Moist

Picea pungens (P.p. glauca)
Spruce, Blue
Dry
Dry
Picea stichensis
Spruce, Sitka

Moist

Moist

Pinus aristata
Pine, Bristlecone
Dry
Dry
Pinus armandii
Pine, Armand (Chinese White)
Dry

Moist

Pinus attenuata
Pine, Knobcone
Dry
Dry
Pinus banksiana
Pine, Jack
Dry
Dry
Pinus contorta
Pine, Lodgepole (Shore)

Moist

Moist

Pinus contorta latifolia
Pine, Lodgepole

Moist

Moist

Pinus contorta murrayana
Pine, Sierra Lodgepole

Moist

Moist

Pinus coulteri
Pine, Coulter

Moist

Moist

Pinus densiflora
Pine, Japanese Red
Dry
Dry
Pinus edulis
Twoneedle Pinyon (Pine)

Moist

Moist

Pinus elliottii
Pine, Slash
Dry

Moist

Pinus flexilis
Pine, Limber
Dry
Dry
Pinus glabra
Pine, Spruce
Dry
Dry
Pinus jefferyi
Pine, Jeffrey
Dry
Dry
Pinus monticola
Pine, Western White
Dry
Dry
Pinus mugo (P.m. pumilo)
Pine, Mugo

Moist

Moist

Pinus muricata
Pine, Bishop
Dry
Dry
Pinus palustris
Pine, Longleaf
Dry
Dry
Pinus parviflora
Pine, Five-Needle (Japanese White)
Dry
Dry
Pinus patula
Pine, Mexican Weeping

Moist

Moist

Pinus pinea
Pine, Italian Stone
Dry
Dry
Pinus ponderosa
Pine, Ponderosa

Moist

Moist

Pinus pumila
Pine, Dwarf Siberian (Stone)
Dry
Dry
Pinus rigida
Pine, Pitch
Dry
Dry
Pinus sabiniana
Pine, California Foothill (Digger)
Dry
Dry
Pinus strobus
Pine, Eastern White
Dry
Dry
Pinus sylvestris
Pine, Scots
Dry

Moist

Pinus taeda
Pine, Loblolly
Dry
Dry
Pinus thunbergii
Pine, Japanese Black
Dry
Dry
Pinus torreyana
Pine, Torrey
Dry
Dry
Platanus occidentalis
Sycamore, America

Moist

Moist

Platanus racemosa
Sycamore, California

Moist

Moist

Populus tremuloides
Quaking Aspen

Moist

Moist

Populus balsamifera trichocarpa (P.t.)
Black Cottonwood
Dry
Dry
Prosopis velutina (P. juliflora)
Velvet Mesquite
Dry
Dry
Prunus americana
American (Wild) Plum

Moist

Moist

Prunus emarginata
Cherry, Bitter

Moist

Moist

Prunus serotina
Cherry, Black

Moist

Moist

Prunus virginiana
Chokecherry

Moist

Moist

Pseudotsuga menziesii
Douglas-Fir
Dry
Dry
Purshia tridentata
Antelope Bitterbrush
Dry
Dry
Quercus douglasii
Oak, Blue
Dry
Dry
Quercus garryana
Oak, Oregon White (Garry)
Dry
Dry
Rhamnus alnifolia
Buckthorn, Alderleaf
Dry
Dry
Rhododendron macrophyllum
Pacific (Bigleaf) Rhododendron

Moist

Moist

Rhus glabra
Sumac, Smooth

Moist

Moist

Rhus ovata
Sumac, Sugar (Sugarbush)

Moist

Moist

Rhus trilobata
Sumac, Skunkbush

Moist

Moist

Ribes alpinum
Currant, Alpine

Moist

Moist

Ribes aureum
Currant, Golden

Moist

Moist

Ribes bracteosum
Currant, Stink

Moist

Moist

Ribes cereum
Currant, Wax

Moist

Moist

Ribes divaricatum
Spreading Gooseberry (Straggly)

Wet

Wet

Ribes lacustre
Currant, Prickly (Swamp Gooseberry)

Moist

Moist

Ribes laxiflorum
Currant, Western Black – packet

Moist

Moist

Ribes montigeuum
Currant, Gooseberry (Mountain Gooseberry)

Moist

Moist

Ribes sanguineum
Currant, Redflower

Moist

Moist

Ribes viscosissimum
Currant, Sticky

Moist

Moist

Robinia pseudoacacia
Black Locust

Moist

Moist

Rosa acicularis
Rose, Prickly
Dry
Dry
Rosa canina
Rose, Dog

Moist

Moist

Rosa gymnocarpa
Rose, Dwarf (Baldhip)

Moist

Moist

Rosa nutkana
Rose, Nootka

Moist

Moist

Rosa pisocarpa
Rose, Cluster (Swamp)
Wet

Wet

Rosa woodsii
Rose, Woods'

Moist

Moist

Rubus leucodermis
Whitebark Raspberry (Black Raspberry Rose)

Moist

Moist

Rubus parviflorus
Thimbleberry

Moist

Moist

Rubus spectabilis
Salmonberry
Dry

Moist

Rubus ursinus (vitifolia)
California (Trailing) Blackberry
Dry
Dry
Salix hookeriana (S. piperi)
Willow, Dune (Hooker's)
Wet

Wet

Salix lucida lasiandra (S.la.)
Willow, Pacific

Wet

Wet
Salix prilixa (S. rigida macrogemma)
Willow, MacKenzie's (Rigid)

Moist

Moist

Salix scouleriana
Willow, Scouler's
Dry

Moist

Salix sessilifolia (S. fluviatilis)
Willow, Northwest Sandbar (Columbia River)
Wet

Wet

Salix sitchensis
Willow, Sitka

Moist

Moist

Sambucus nigra (S. caerulea)
Elderberry, Blue

Moist

Moist

Sambucus racemosa
Elderberry, Red

Moist

Moist

Sapindus saponaria drummondii (S.d.)
Western Soapberry

Moist

Wet
Sarcobatus vermiculatus
Greasewood
Dry
Dry
Senna artemisioides (Cassia a.)
Senna, Silver (Wormwood)
Dry
Dry
Senna hirsuta (Cassia tomentosa)
Senna, Wooly
Dry
Dry
Sequoia sempervirens
(Coast) Redwood

Moist

Moist

Sequoiadendron giganteum
Giant Sequoia

Moist

Moist

Shepherdia argentea
Buffaloberry, Silver
Dry
Dry
Shepherdia canadensis
Buffaloberry, Russett
Dry
Dry
Shepherdia rotundifolia
Buffaloberry, Roundleaf
Dry
Dry
Sorbus scopulina
Mountain Ash, Greene's
Dry

Moist

Sorbus stichensis
Mountain Ash, Western

Moist

Moist

Spiraea betulifolia
Spirea, White

Moist

Moist

Spiraea splendens (S. densiflora)
Rose Meadowsweet (Subalpine Spirea)

Moist

Wet

Spiraea douglasii
Spirea, Rose (White)

Moist

Moist

Symphoricarpos albus
Snowberry, Common
Dry
Dry
Symphoricarpos mollis
Snowberry, Creeping
Dry
Dry
Symphoricarpos occidentalis
Snowberry, Western (Wolfberry)
Dry
Dry
Symphoricarpos oreophilus
Snowberry, Mountain
Dry
Dry
Syringa oblata
Lilac, Early

Moist

Moist

Syringa komarowii (S. reflexa)
Lilac, Nodding

Moist

Moist

Syringa vulgaris
Lilac, Common

Moist

Moist

Taxus baccata
Yew, English

Moist

Moist

Taxus brevifolia
Yew, Pacific
Dry
Dry
Taxus chinensis
Yew, Chinese

Moist

Moist

Thuja plicata
Cedar, Western Red

Moist

Moist

Tilia americana
American Basswood

Moist

Moist

Tsuga heterophylla
Hemlock, Western

Moist

Moist

Tsuga mertensiana
Hemlock, Mountain

Moist

Moist

Ulmus americana
American Elm
Dry

Moist

Vaccinium alaskaense
Blueberry, Alaska

Moist

Moist

Vaccinium caespitosum
Bilberry, Dwarf
Dry
Dry
Vaccinium deliciosum
Bilberry, Cascade
Dry
Dry
Vaccinium membranaceum
Huckleberry, Thinleaf
Dry

Moist

Vaccinium ovalifolium
Blueberry, Oval-Leaf
Dry

Moist

Vaccinium ovatum
Huckleberry, California (Evergreen)

Moist

Moist

Vaccinium parvifolium
Huckleberry, Red

Moist

Moist

Viburnum nudum cassinoides (V.c.)
Withe-Rod (Moosewood)

Moist

Moist

Viburnum dentatum
Arrow-Wood, Southern (Roughish)

Moist

Wet

Viburnum recognitum
Arrowwood, Southern

Wet

Wet
Viburnum opulus americanum (V. trilobum)
American Cranberrybush (High Bush Cran.)

Moist

Moist

Yucca filamentosa
Adam's Needle
Dry
Dry
Yucca glauca
Soapweed Yucca
Dry
Dry