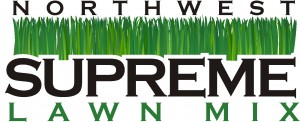 Northwest Supreme is the premier seed blend for the Pacific Northwest, it is recommended for use wherever high profile, high traffic premium turf grass is needed.  It is a good choice for home lawns, athletic fields, parks, school grounds, golf course, and other lower maintenance industrial turf areas.  Advantages of Northwest Supreme include the benefits derived from the dominant characteristics (strengths) of each of the varieties, which makes possible an attractive, durable turf.  Less water is needed because of the deep root system.  It will perform best in fertile, well drained soil, but can also survive under drought conditions and poor soils.  It adapts well to heat, shade and cold and stands up to heavy traffic.
Call for Current Price
Seed Rate
8 lb. per 1000 sq. ft.
Click on logo above to get a full product spec sheet.