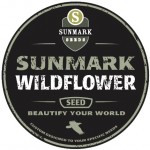 From our Pollinator Mixes
This flower mixture is for pollinator conservation in the western US and southwest Canada.  The eastern planting boundary would be a line straight south from the eastern borders of North and South Dakota.  It contains a balanced blend of native annuals and perennials that provide nectar and pollen throughout the growing season.
Call for Current Price
Planting Rate/acre 7-14 lbs.
Planting Rate of .5 lbs/1000 sq. ft.