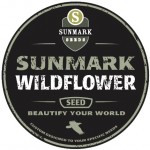 Sunmark Wildflower Seed is pure seed with no fillers. Our wildflower seed list has an extensive offering of native and adapted seeds for a variety of projects. We specialize in hard to find varieties with an emphasis on Pacific Northwest Wildflowers.
Use Control F on your keyboard to search this list for specific Species.
All species names align with the USDA PLANTS Database.
Parentheses indicate former or alternate names.
Botanical Name

Common Name

Application

Abronia latifolia
Coastal (Yellow) Sand Verbena
Dry
Dry
Achillea filipendulina
Yarrow, Fernleaf (Gold)
Dry

Moist

Achillea millefolium
Yarrow, Common (White)

Moist

Wet
Achillea millefolium occidentalis
Yarrow, Western

Moist

Wet

Achillea millefolium rubra
Yarrow, Red

Moist

Wet

Achlys triphylla
Sweet After Death (Vanilla Leaf)

Wet

Wet

Aconitum columbianum
Columbian Monkshood

Wet

Wet

Actaea rubra
Red Baneberry

Wet

Wet

Adenocaulon bicolor
American Trailplant (Pathfinder)

Moist

Wet

Agastache urticifolia
Nettleleaf Giant Hyssop
Dry

Moist

Alcea rosea
Hollyhock

Moist

Moist

Alisma lanceolatum
Water Plantain, Lanceleaf

Wet

Wet

Alisma plantago-aquatica
Water Plantain, European

Wet

Wet

Allium acuminatum
Onion, Tapertip

Moist

Wet

Allium cernuum
Onion, Nodding (Pink)

Moist

Wet

Allium validum
Onion, Pacific

Moist

Wet

Alyssum saxatilis
Basket of Gold
Dry
Dry
Ammi majus
Large Bullwort (Bishop's Flower)

Moist

Wet

Amorpha canescens
Leadplant
Dry
Dry
Anagallis arvensis
Pimpernel, Scarlet

Moist

Wet

Anagallis monelli
Pimpernel, Flaxleaf (Blue)

Moist

Moist

Anaphalis margaritacae
Western Pearly Everlasting
Dry

Moist

Anemone cylindrica
Candle Anemone
Dry

Moist

Anemone deltoidea
Columbian Windflower

Moist

Moist

Antennaria microphylla
Littleleaf (Rosy) Pussy Toes
Dry
Dry
Aquilegia coerulea
Columbine, Colorado Blue

Moist

Wet

Aquilegia coerulea, "McKana Giants"
Columbine, Mixed Colors

Moist

Wet
Aquilegia canadensis
Columbine, Red

Moist

Wet

Aquilegia formosa
Columbine, Western

Moist

Wet
Aquilegia vulgaris
Columbine, European (Dwarf)

Moist

Wet

Arabis alpina
Alpine (White) Rockcress
Dry
Dry
Aralia californica
California Spikenard (Elk Clover)

Moist

Wet

Argentina anserina (Potentilla a.)
Cinquefoil, Silverweed
Dry
Dry
Argentina egedii
Pacific Silverweed
Dry

Moist

Armeria maritima
Thrift Seapink

Moist

Moist

Arnica cordifolia
Arnica, Heartleaf

Moist

Wet

Arnica latifolia
Arnica, Broadleaf

Moist

Moist

Artemisia suksdorfii
Coastal Wormwood (Mugwort)
Dry

Moist

Aruncus dioicus
Bride's Feathers (Goat's Beard)

Moist

Wet

Asclepias fascicularis
Milkweed, Mexican Whorled (Narrow Leaf)
Dry
Dry
Asclepias incarnata
Milkweed, Swamp

Moist

Wet

Asclepias speciosa
Milkweed, Showy
Dry

Moist

Asclepias tuberosa
Milkweed, Butterfly
Dry
Dry
Aubrieta deltoidea
Lilacbush (Purple Rockcress)

Moist

Wet

Baileya multiradiata
Marigold, Desert
Dry
Dry
Balsamorhiza deltoidea
Balsamroot, Deltoid
Dry
Dry
Balsamorhiza hookeri
Balsamroot, Hooker's
Dry
Dry
Balsamorhiza macrophylla
Balsamroot, Cutleaf
Dry
Dry
Balsamorhiza sagittata
Balsamroot, Arrowleaf
Dry
Dry
Bellis perennis
Lawndaisy (English Daisy)
Dry
Dry
Bidens aristosa
Beggartick, Bearded (Showy Sunflower)

Moist

Moist

Bidens cernua
Beggartick, Nodding (Bur Marigold)

Wet

Wet

Bidens frondosa
Beggartick, Devil's
Wet
Wet
Calendula officinalis
Marigold, Pot
Wet

Wet

Callirhoe involucrata
Purple Poppymallow

Moist

Moist

Callistephus chinensis
Aster, China
Dry

Moist

Calochortus eurycarpus
Mariposa Lilly, White (Sego Lilly)
Dry

Moist

Calochortus macrocarpus
Mariposa Lilly, Sagebrush
Dry
Dry
Caltha leptosepala
Marigold, Mountain Marsh
Wet

Wet

Caltha palustris
Marigold, Yellow Marsh

Wet

Wet
Camassia leichtlinii
Camas, Large

Moist

Wet

Camassia quamash
Camas, Small

Moist

Wet
Camissonia cheiranthifolia
Beach Suncup (Evening Primrose)
Dry
Dry
Campanula carpatica
Bellflower, Tussock

Moist

Wet

Campanula rotundifolia
Bellflower, Bluebell (Harebell)
Dry
Dry
Carthamus tinctorius
Safflower
Dry

Moist

Castilleja
Indian Paintbrush

Moist

Wet
Castilleja hispida
Indian Paintbrush, Harsh
Dry
Dry
Castilleja miniata
Indian Paintbrush, Giant Red (Scarlet)

Moist

Wet

Castilleja rhexiifolia
Indian Paintbrush, Splitleaf

Moist

Wet
Castilleja sulphurea
Indian Paintbrush, Sulfur
Dry
Dry
Centaurea americana
American Star Thistle (Basketflower)

Moist

Moist

Centaurea cyanus
Garden Cornflower (Tall Bachelor Buttons) – 10# min.
Dry
Dry
Centaurea cyanus, dwarf
Bachelor Buttons, dwarf – 10# min.
Dry
Dry
Centaurea cyanus, "Polka Dot"
Bachelor Buttons, "Polka Dot" – 10# min.
Dry
Dry
Cerastium biebersteinii
Boreal Chickweed (Snow-in-Summer)

Moist

Wet

Chaenactis douglasii
Douglas' Dustymaiden
Dry
Dry
Chamaecrista fasciculata
Partridge Pea
Dry
Dry
Chamaemelum nobile (Anthemis n.)
Roman Chamomile
Dry
Dry
Chamerion angustifolium (Epilobium a.)
Fireweed

Moist

Wet

Chrysanthemum multicaule
Daisy, Yellow

Moist

Wet
Chrysanthemum paludosum
Daisy, Creeping

Moist

Wet

Cichorium intybus
Chicory
Dry

Moist

Clarkia amoena
Farewell to Spring (Dwarf Godetia)

Moist

Moist

Clarkia pulchella
Pinkfairies (Deerhorn Clarkia)

Moist

Moist

Clarkia unguiculata
Elegant Clarkia (Mountain Garland)
Dry

Moist

Claytonia perfoliata
Miner's Lettuce

Moist

Moist

Cleome serrulata
Rocky Mountain Beeplant
Dry
Dry
Collinsia grandifloria
Blue-Eyed Mary, Giant
Dry

Moist

Collinsia heterophylla
Purple Chinese Houses
Dry
Dry
Collinsia parviflora
Blue-Eyed Mary, Maiden

Moist

Wet

Collinsia rattanii
Blue-Eyed Mary, Sticky
Dry

Moist

Collomia grandiflora
Grand Collomia
Dry

Moist

Comarum palustre (Potentilla palustris)
Purple Marshlocks (Marsh Cinquefoil)
Wet

Wet

Consolida ajacis (Delphinium a.)
Doubtful Knight's Spur (Rocket Larkspur)

Moist

Wet

Coreopsis lanceolata
Tickseed, Lanceleaf

Moist

Wet

Coreopsis lanceolata, dwarf
Tickseed, Dwarf Lanceleaf

Moist

Wet

Coreopsis tinctoria
Tickseed, Golden (Plains)
Dry
Dry
Coreopsis tinctoria, dwarf
Tickseed, Dwarf Golden
Dry
Dry
Coreopsis tinctoria atkinsoniana
Tickseed, Atkinson's
Dry
Dry
Cosmos bipinnatus
Cosmos, Garden
Dry
Dry
Cosmos bipinnatus, dwarf
Cosmos, Dwarf Garden
Dry
Dry
Cosmos sulphureus
Cosmos, Sulphur

Moist

Wet

Cynoglossum amabile
Hound's Tongue, Chinese (Ch. Forget-Me-Not)

Moist

Wet
Cynoglossum grande
Hound's Tongue, Pacific

Moist

Wet

Dalea candida (Petalostemon c.)
Prairie Clover, White

Moist

Wet
Dalea purpurea
Prairie Clover, Purple

Moist

Wet

Desmanthus illinoensis
Illinois Bundleflower
Dry
Dry
Dianthus barbatus
Sweetwilliam

Moist

Moist

Dianthus deltoides
Maiden Pink

Moist

Moist

Dicentra formosa
Pacific Bleeding Heart

Moist

Moist

Dichelostemma congestum
Ookow (Pink Diamond)

Moist

Moist

Digitalis purpurea
Purple Foxglove

Moist

Wet

Dimorphotheca aurantiaca, flake
Marigold, Cape (African Daisy) Flake
Dry
Dry
Dimorphotheca aurantiaca, stick
Marigold, Cape Stick
Dry
Dry
Diplacus aurantiacus (Mimulus a.)
Monkeyflower, Oregon Bush (Sticky)
Wet

Wet

Dodecatheon jeffreyi
Sierra (Mountain) Shootingstar

Moist

Wet
Dodecatheon pulchellum
Darkthroat Shootingstar

Wet

Wet

Downingia elegans
Calicoflower, Elegant
Wet
Wet
Downingia pulchella
Calicoflower, Flatface (Dwarf)

Wet

Wet

Downingia yina
Calicoflower, Cascade (Willamette)
Wet
Wet
Dracopis amplexicaulis (Rudbeckia a.)
Coneflower, Clasping

Moist

Wet

Echinacea pallida
Coneflower, Pale Purple
Dry
Dry
Echinacea purpurea
Coneflower, Eastern Purple

Moist

Wet
Epilobium densiflorum
Denseflower Willowherb (Dense Spike Primrose)

Moist

Wet

Erigeron glaucus
Fleabane, Seaside (Daisy)

Moist

Wet
Erigeron peregrinus
Fleabane, Subalpine

Moist

Wet

Erigeron speciosus
Fleabane, Aspen

Moist

Wet
Eriogonum compositum
Buckwheat, Arrowleaf (Heartleaf)
Dry

Moist

Eriogonum latifolium
Buckwheat, Seaside
Dry

Moist

Eriogonum niveum
Buckwheat, Snow
Dry
Dry
Eriogonum umbellatum
Buckwheat, Sulphur-Flower
Dry
Dry
Eriophyllum lanatum
Sunflower, Common Wolly (Oregon Sunshine)

Moist

Wet
Erodium cicutarium
Redstem Stork's Bill

Moist

Moist

Erysimum X marshallii (Cherianthus allionii)
Wallflower, Siberian

Moist

Wet

Erysimum cheiri (Cheiranthus che.)
Wallflower, Aegean

Moist

Wet
Erythronium glandiflorium
Lily, Yellow Avalanche (Fawnlily)

Moist

Moist

Erythronium oregonum
Fawnlily, Giant White

Moist

Moist

Erythronium revolutum
Fawnlily, Mahogany

Moist

Wet

Eschscholzia caespitosa
Poppy, Tufted (Dwarf California)
Dry
Dry
Eschscholzia californica
Poppy, California
Dry
Dry
Eschscholzia californica, red
Poppy, California Red
Dry
Dry
Eschscholzia californica, white
Poppy, California White
Dry
Dry
Eschscholzia californica mexicana
Poppy, Mexican Gold
Dry
Dry
Eucephalus ledophyllus (Aster l.)
Aster, Cascade

Moist

Wet

Eurybia glauca (Aster g.)
Aster, Gray (Blueleaf)

Moist

Wet
Eurybia macrophylla (Aster m.)
Aster, Bigleaf

Moist

Wet

Fragaria vesca
Strawberry, Woodland

Moist

Moist

Fragaria virginiana
Strawberry, Virginia (Wild)
Dry
Dry
Frasera albicualis
Whitestem (Columbia) Frasera
Dry
Dry
Fritillaria affinis
Checker Lilly
Dry
Dry
Fritillaria pudica
Yellow Bells
Dry

Moist

Gaillardia aristata
Blanketflower – perennial
Dry
Dry
Gaillardia aristata, dwarf
Dwarf Blanketflower
Dry
Dry
Gaillardia pulchella
Indian Blanket – annual
Dry
Dry
Gazania rigens (G. splendens)
Treasure Flower
Dry
Dry
Geranium oreganum
Geranium, Oregon

Moist

Wet

Geranium viscosissimum
Geranium, Sticky Purple

Moist

Moist

Geum macrophyllum
Largeleaf Avens

Moist

Moist

Gilia capitata
Gilia, Bluehead (Globe)
Dry
Dry
Gilia leptantha
Gilia, Fineflower
Dry
Dry
Gilia tricolor
Gilia, Bird's-Eye
Dry
Dry
Glandularia pulchella (Verbena tenuisecta)
South American Mock Vervain (Blue Moss Verbena)

Moist

Wet

Glebionis carinatum (Chrysanthemum ca.)
Daisy, Tricolor (Painted)

Moist

Wet
Glebionis coronarium (Chrysanthemum co.)
Crowndaisy (Garland Daisy)

Moist

Wet

Grindelia camphorum
Gumweed, Great Valley
Dry
Dry
Grindelia hirsutula
Gumweed, Hairy (Foothill)
Dry

Moist

Grindelia integrefolia
Gumweed, Willamette Valley

Moist

Moist

Grindelia stricta
Gumweed, Oregon (Pacific)

Moist

Moist

Gypsophila elegans
Baby's Breath, Showy – annual
Dry
Dry
Gypsophila paniculata
Baby's Breath – perennial

Moist

Wet

Hedysarum boreale
Sweetvetch, Utah (Northern)

Moist

Moist

Hedysarum occidentale
Sweetvetch, Western

Moist

Moist

Helianthus angustifolius
Sunflower, Swamp

Wet

Wet
Helianthus annuus
Sunflower, Common
Dry
Dry
Helianthus giganteus
Sunflower, Giant
Dry
Dry
Helianthus maximiliani
Sunflower, Maximilian
Dry
Dry
Heliomeris multiflora (Viguiera m.)
Showy Goldeneye

Moist

Wet

Heliopsis helianthoides
Smooth Oxeye
Dry
Dry
Hesperis matronalis
Dame's Rocket

Moist

Wet
Heracleum maximum (H. lanatum)
Common Cowparsnip

Moist

Wet

Heterotheca villosa
Hairy False Goldenaster
Dry
Dry
Heuchera cylindrica
Alumroot, Roundleaf

Moist

Wet
Heuchera grossulariifolia
Alumroot, Gooseberyleaf

Moist

Wet

Heuchera micrantha
Alumroot, Crevice

Moist

Wet
Hydrophyllum fendleri
Waterleaf, Fendler's

Moist

Wet

Hydrophyllum tenuipes
Waterleaf, Pacific

Wet

Wet
Iberis sempervirens
Candytuft, Evergreen – perennial
Dry
Dry
Iberis umbellata
Candytuft, Globe – annual

Moist

Wet

Iliamna rivularis
Hollyhock, Streambank Wild (Mountain)

Wet

Wet
Ipomopsis rubra
Standing Cypress

Moist

Wet

Iris bracteata
Iris, Siskyou
Dry

Moist

Iris chrysophylla
Iris, Yellowleaf

Moist

Moist

Iris douglasiana
Iris, Douglas
Dry

Moist

Iris missouriensis
Iris, Rocky Mountain (Wild Blue)

Moist

Wet

Iris setos
Iris, Beachhead (Alaska)

Moist

Wet

Iris tenax
Iris, Oregon

Moist

Moist

Iris versicolor
Harlequin Blueflag

Moist

Moist

Lasthenia californica
Goldfields, California

Moist

Moist

Lasthenia glabrata
Goldfields, Yellowray

Moist

Wet

Lathyrus japonicus (L. maritimus)
Pea, Beach

Moist

Wet

Lathyrus littoralis
Pea, Silky Beach (Grey Peavine)

Moist

Wet

Lathyrus odoratus
Sweetpea

Moist

Wet
Lavatera trimestris
Annual (Rose) Mallow

Moist

Moist

Layia platyglossa
Coastal Tidytips
Dry
Dry
Leucanthemum maximum (Chrysanthemum m.)
Max Chrysanthemum (Shasta Daisy)

Moist

Wet

Leucanthemum maximum, dwarf
Dwarf Max Chrysanthemum

Moist

Wet
Leucanthemum vulgare (Chrysanthemum leu.)
Daisy, Oxeye

Moist

Wet

Liatris aspera
Blazing Star, Tall
Dry

Moist

Liatris pycnostachya
Blazing Star, Prairie

Moist

Wet

Liatris spicata
Blazing Star, Dense (Marsh)

Moist

Wet
Ligusticum apiifolium
Celeryleaf Licorice-root

Moist

Wet

Lilium columbianum
Lily, Columbia

Moist

Wet
Lilium washingtonianum
Lily, Washington

Moist

Wet

Limnanthes douglasii
Douglas' Meadowfoam
Dry
Wet
Linanthus grandiflorus
Mountain Phlox
Dry
Dry
Linaria maroccana
Dwarf Spurred Snapdragon
Dry
Dry
Lingusticum grayi
Gray's Licorice-Root

Moist

Wet
Linum grandiflorum rubrum
Flowering (Scarlet) Flax

Moist

Wet

Linum perenne (L. lewisii)
Blue Flax
Dry

Moist

Lobularia maritima
Sweet Alyssum, Tall White

Moist

Wet

Lobularia maritima, "Carpet of Snow"
Sweet Alyssum, Dwarf White

Moist

Wet
Lobularia maritima, "Royal Carpet"
Sweet Alyssum, Dwarf Purple

Moist

Wet

Lomatium columbianum
Purple Leptotaenia (Columbia Desert Parsley)
Dry
Dry
Lomatium dissectum
Biscuitroot, Fernleaf
Dry
Dry
Lomatium grayi
Biscuitroot, Gray's(Pungent Desert Parsley)
Dry
Dry
Lomatium macrocarpum
Biscuitroot, Bigseed
Dry
Dry
Lomatium nudicaule
Biscuitroot, Barestem (Desert Parsley)
Dry

Moist

Lomatium parryi
Desert Parsley, Utah
Dry
Dry
Lomatium suksdorfii
Desert Parsley, Suksdorf's
Dry

Moist

Lomatium triternatum
Biscuitroot, Nineleaf
Dry
Dry
Lomatium utriculatum
Common Lomatium (Spring Gold)
Dry

Moist

Lotus corniculatus
Bird's-Foot Trefoil – 10# min.
Dry
Dry
Lotus unifoliolatus (L. purshianus)
Bird's-Foot Trefoil, American

Moist

Moist

Lunaria annua (L. biennis)
Annual Honesty (Money Plant)

Moist

Moist

Lupinus albicaulis
Lupine, Sicklekeel
Dry
Dry
Lupinus X alpestris
Lupine, Great Basin (Mountain)
Dry
Dry
Lupinus arboreus
Lupine, Yellow Bush
Dry
Dry
Lupinus argenteus
Lupine, Silvery
Dry
Dry
Lupinus arizonicus
Lupine, Arizona (Desert)
Dry
Dry
Lupinus bicolor
Lupine, Miniature
Dry
Dry
Lupinus caudatus
Lupine, Tailcup
Dry
Dry
Lupinus densiflorus aureus
Lupine, Whitewhorl (Yellow)

Moist

Wet
Lupinus latifolius
Lupine, Broadleaf

Moist

Moist

Lupinus lepidus
Lupine, Pacific (Prairie)

Moist

Moist

Lupinus littoralis
Lupine, Seashore
Dry

Moist

Lupinus nanus
Lupine, Sky
Dry
Dry
Lupinus perennis
Lupine, Sundial

Moist

Moist

Lupinus polycarpus (L. micranthus)
Lupine, Smallflower
Dry
Dry
Lupinus polyphyllus
Lupine, Bigleaf (Russell)

Moist

Moist

Lupinus rivularis
Lupine, Riverbank (Streambank)

Moist

Wet

Lupinus sericeus
Lupine, Silky

Moist

Moist

Lupinus succulentus
Lupine, Hollowleaf Annual (Arroyo)
Dry
Dry
Lupinus sulphureus
Lupine, Sulphur
Dry
Dry
Lupinus texensis
Lupine, Texas (Bluebonnet)

Moist

Wet

Lychnis chalcedonica
Maltese Cross
Dry
Dry
Machaeranthera tanacetifolia
Tanseyleaf Tanseyaster (Prairie Aster)
Dry
Dry
Madia elegans
Tarweed, Showy

Moist

Wet
Madia glomerata
Tarweed, Mountain

Moist

Wet
Madia gracilis
Tarweed, Grassy

Moist

Wet

Maianthemum racemosum
Lily of the Valley, Feathery False (Solomon's Seal)
Dry

Moist

Maianthemum stellatum (Smilacina s.)
Lily-of-the-Valley, Starry False

Moist

Wet

Malcolmia maritima
Virginia Stock

Moist

Wet
Mentzelia lindleyi
Lindley's Blazing Star
Dry
Dry
Mimulus guttatus
Monkeyflower, Seep (Yellow)

Wet

Wet

Mimulus lewisii
Monkeyflower, Purple

Moist

Wet
Mirabilis jalapa
Marvel of Peru (Four O'Clock) – 10# min.

Moist

Moist

Monarda citriodora
Lemon Beebalm (Mint)

Moist

Moist

Monarda fistulosa
Wild Bergamot

Moist

Wet

Myosotis sylvatica
Woodland Forget-Me-Not

Moist

Wet
Nemophila maculata
Five-Spot

Moist

Wet

Nemophila menziesii
Baby Blue Eyes

Moist

Wet
Nigella damascena
Devil in the Bush (Love-in-a-Mist)
Dry

Moist

Nuphar lutea polysepala
Lily, Rocky Mountain Pond (Yellow Water)

Wet

Wet

Oenanthe sarmentosa
Water Parsley
Wet
Wet
Oenothera biennis
Evening Primrose, Common
Dry
Dry
Oenothera elata hookeri
Evening Primrose, Hooker's (Tall)

Moist

Moist

Oenothera macrocarpa (O. missouriensis)
Evening Primrose, Bigfruit
Dry
Dry
Oenothera pallida
Evening Primrose, Pale
Dry

Moist

Oenothera grandis
Evening Primrose, Showy

Moist

Wet

Oligoneuron album (Aster ptarmicoides)
Goldenrod, Prarie (White Upland Aster)
Dry
Dry
Oligoneuron rigidum (Solidago r.)
Goldenrod, Stiff

Moist

Moist

Olsynium douglasii
Grasswidow, Douglas'

Moist

Moist

Olsynium douglasii inflatum (Sisyrinchium i.)
Grasswidow, Inflated (Purple-Eyed Grass)
Dry
Dry
Osmorhiza occidentalis
Western Sweetroot
Dry
Dry
Papaver nudicaule
Icelandic Poppy

Moist

Moist

Papaver rhoeas
Corn Poppy, Mixed
Dry
Dry
Papaver rhoeas, "American Legion"
Corn Poppy, Red
Dry
Dry
Penstemon cyananthus
Beardtongue, Wasatch
Dry
Dry
Penstemon davidsonii
Penstemon, Davidson's
Dry
Dry
Penstemon digitalis
Beardtongue, Foxglove

Moist

Wet

Penstemon eatoni
Penstemon, Firecracker
Dry
Dry
Penstemon grandiflorus
Beardtongue, Large (Shell Leaf)

Moist

Moist

Penstemon palmeri
Penstemon, Palmer's
Dry
Dry
Penstemon serrulatus
Penstemon, Serrulate (Coastal)

Moist

Wet

Penstemon strictus
Penstemon, Rocky Mountain
Dry
Dry
Phacelia campanularia
Desertbells (California Bluebell)
Dry
Dry
Phacelia tanacetifolia
Lacy phacelia
Dry
Dry
Phlox drummondii
Annual Phlox, Mixed
Dry
Dry
Phlox drummondii, red
Annual Phlox, Red
Dry
Dry
Plagiobothrys figuratus
Fragrant Popcorn Flower

Moist

Wet

Plectritis congesta
Shortspur Seablush

Moist

Wet
Polygonum bistortoides
American Bistort

Moist

Wet

Polygonum hydropiperoides
Smartweed, Swamp (Marsh Waterpepper)

Wet

Wet
Polygonum punctatum
Smartweed, Dotted (Water)
Wet

Wet

Potentilla arguta
Cinquefoil, Tall (Prairie)

Moist

Moist

Potentilla glandulosa
Cinquefoil, Sticky

Moist

Moist

Potentilla gracilis
Cinquefoil, Slender (Northwest)

Moist

Moist

Prosartes hookeri (Disporum h.)
Drops-of- Gold (Hooker Fairy Bell)

Wet

Wet

Prosartes smithii (Disporum s.)
Fairybells, Largeflower (Smith)
Wet
Wet
Prosartes trachycarpa (Disporum t.)
Fairybells, Roughfruit (Sierra)

Moist

Wet

Prunella vulgaris lanceolata
Lance Selfheal

Moist

Wet
Ranunculus californicus
Buttercup, California

Moist

Wet

Ranunculus occidentalis
Buttercup, Western

Moist

Wet
Ranunculus orthorhynchus
Buttercup, Straightbeak

Moist

Wet

Ratibida columnifera
Coneflower, Upright Prairie
Dry
Dry
Ratibida pinnata
Coneflower, Pinnate Prarie (Grey-Headed)

Moist

Wet
Rorippa curvisiliqua
Curvepod (Western) Yellowcress

Moist

Wet

Rudbeckia hirta
Black-Eyed Susan

Moist

Wet
Rudbeckia occidentalis
Coneflower, Western

Wet

Wet

Rudbeckia subtomentosa
Coneflower, Sweet (Sweet Black-Eyed Susan)
Dry

Moist

Rudbeckia triloba
Brown-Eyed Susan
Dry

Moist

Sagittaria latifolia
Broadleaf Arrowhead (Duck Potato)

Wet

Wet

Salicornia depressa (S. virginica)
Virginia Glasswort (Pickleweed)

Moist

Moist

Salvia azurea
Sage, Azure Blue (Pitcher)
Dry
Dry
Salvia coccinea
Sage, Blood (Scarlet)
Dry
Dry
Salvia farinacea
Sage, Mealycup (Blue)
Dry
Dry
Sanguisorba minor
Small Burnet
Dry
Dry
Sanvitalia procumbens
Zinnia, Mexican Creeping
Dry
Dry
Saponaria ocymoides
Rock Soapwort
Dry
Dry
Sedum divergens
Stonecrop, Pacific
Dry
Dry
Sedum lanceolatum
Stonecrop, Spearleaf
Dry
Dry
Sedum oreganum
Stonecrop, Oregon
Dry
Dry
Sedum pulchellum
Widow´s Cross – pkt, 1000 seeds
Dry
Dry
Sedum stenopetalum
Stonecrop, Wormleaf (Narrowleaf)
Dry
Dry
Sedum ternatum
Stonecrop, Woodland
Dry
Dry
Sidalcea campestris
Checkerbloom, Meadow (Tall Wild Hollyhock)

Wet

Wet
Sidalcea cusickii
Checkerbloom, Cusick's

Moist

Wet

Sidalcea hendersonii
Checkerbloom, Henderson's

Wet

Wet
Sidalcea oregana
Checkerbloom, Oregon
Dry

Wet

Sidalcea malviflora virgata
Checkerbloom, Dwarf (Rose)
Wet
Wet
Silene armeria
Sweet William Silene (Catchfly)
Dry
Dry
Silene pendula
Nodding Catchfly

Moist

Wet
Sisyrinchium angustifolium
Blue-Eyed Grass, Narrowleaf

Moist

Moist

Sisyrinchium bellum
Blue-Eyed Grass, Western

Moist

Moist

Sisyrinchium californicum
Blue-Eyed Grass, Golden (Yellow-Eyed Grass)
Dry
Dry
Solidago canadensis
Goldenrod, Canada

Moist

Moist

Solidago gigantia
Goldenrod, Giant (Smooth)

Moist

Moist

Solidago nemoralis
Goldenrod, Gray

Moist

Moist

Sphaeralcea ambigua
Globemallow, Desert
Dry
Dry
Sphaeralcea coccinea
Globemallow, Scarlett
Dry
Dry
Sphaeralcea grossulariifolia
Globemallow, Gooseberryleaf
Dry
Dry
Streptopus amplexifolius
Claspleaf Twistedstalk

Moist

Wet
Symphyotrichum chilense (Aster c.)
Aster, Pacific

Moist

Wet

Symphyotrichum laeve (Aster laevis)
Aster, Smooth Blue

Moist

Wet
Symphyotrichum novae-angliae (Aster n-a.)
Aster, New England

Moist

Wet

Symphyotrichum novi-belgii (Aster n-b.)
Aster, New York

Moist

Wet
Symphyotrichum oblongifolium (Aster o.)
Aster, Aromatic

Moist

Wet

Symphyotrichum puniceum (Aster p.)
Aster, Purplestem (Swamp)

Wet

Wet
Symphyotrichum subspicatum (Aster s.)
Aster, Douglas

Moist

Moist

Synthyris missurica (S. stellata)
Western Mountain (Columbia) Kittentails

Moist

Dry
Tanacetum camphoratum
Camphor Tansy

Moist

Moist

Tellima grandifloria
Bigflower Tellima (Fringecup)

Moist

Dry
Thalictrum fendleri
Fendler's Meadow-Rue

Moist

Moist

Thalictrum occidentale
Western Meadow-Rue

Moist

Moist

Thunbergia alata
Black-Eyed Susan Vine

Moist

Moist

Thymus praecox arcticus (T. serphyllum)
Creeping Thyme
Dry
Dry
Tolmiea menziesii
Youth on Age

Moist

Wet

Trillium chloropetalum
Giant Walkerobin (Trillium)
Dry
Dry
Trillium ovatum
Pacific (Western) Trillium
Dry
Dry
Tropaeolum minus (T. nanum)
Dwarf Nasturtium
Dry
Dry
Vancouveria hexandra
White Inside-Out Flower

Moist

Moist

Verbena hastata
Verbena, Swamp (Blue Vervain)

Moist

Moist

Verbena stricta
Verbena, Hoary
Dry
Dry
Veronica prostrata
Speedwell, Prostrate (Harebell) – pkt, 500 seeds
Dry
Dry
Veronica spicata
Speedwell, Spiked (Blue Carpet) – pkt, 500 seeds
Dry
Dry
Viola tricolor
Johnny Jump-Up

Moist

Moist

Viola glabella
Pioneer (Stream) Violet

Moist

Moist

Wyethia amplexicaulis
Mule's Ears
Dry

Moist

Wyethia angustifolia
California Compassplant
Dry

Moist

Wyethia mollis
Mule's Ears, Wooly
Dry
Dry
Xerophyllum tenax
Common Beargrass

Moist

Moist

Zinnia violacea (Z. elegans)
Zinnia, Elegant
Dry
Dry